Type:
Project

Year:
2018 - 2024,
under construction

Location:
Oberwart, Austria

Architecture:
Ederer Haghirian Architekten ZT

Burgenland, the easternmost county of Austria, is characterized by high biodiversity due to its location in a transitional zone between the Alps and the vast meadows of Hungary. It has been cultivated and given its specific distinctions over thousands of years.

Our proposal for the open spaces surrounding the new regional hospital is to work with these elements in order to create a familiar, yet engaging setting for the patients, visitors and medical staff.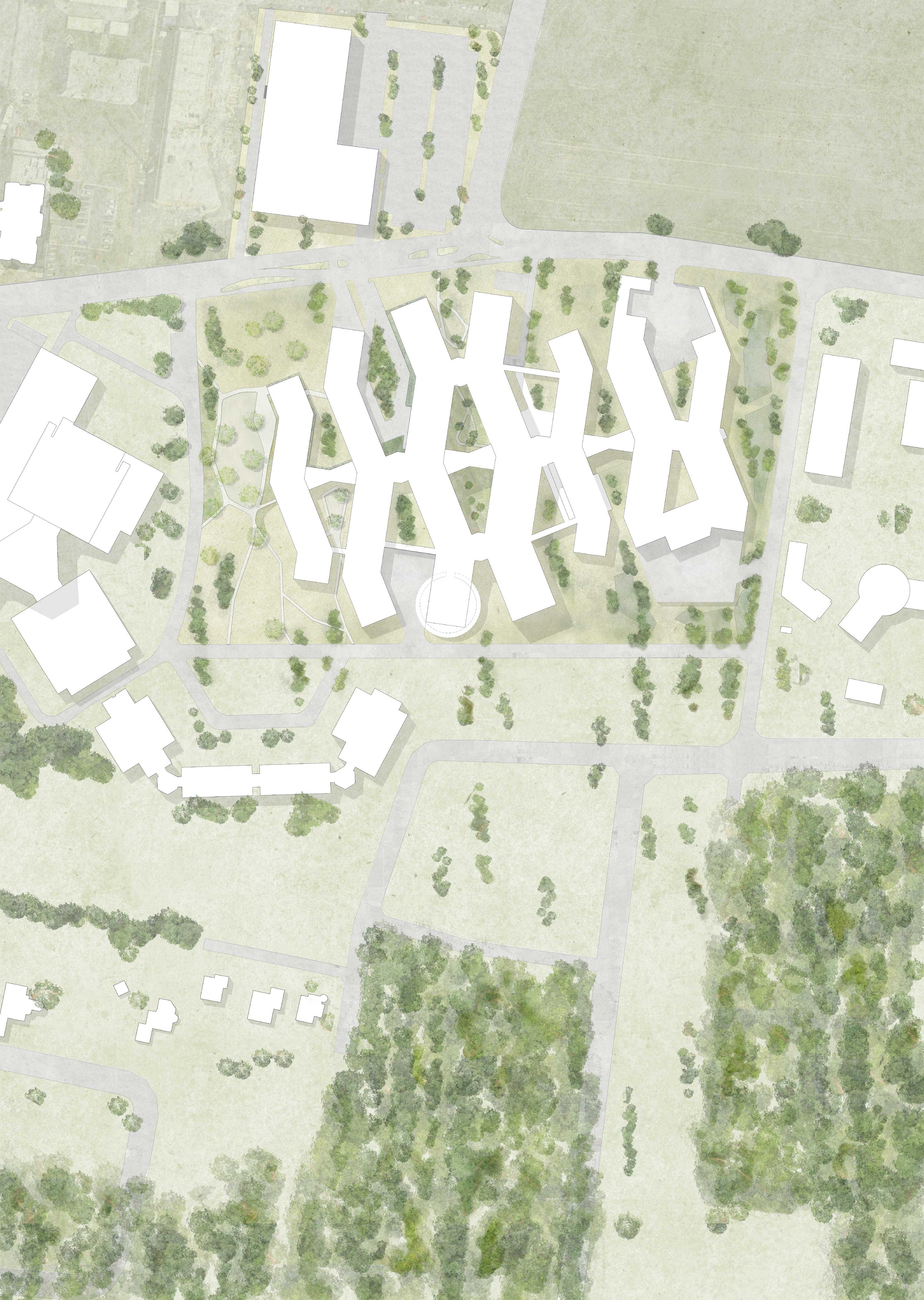 Kokon – Child and Youth Rehabilitation
Type:
Project

Year:
2018-2019

Location:
Rohrbach-Berg, Austria

Architecture:
Architektur Consult ZT GmbH
The design for the rehab centre is based on the characteristics of the vast and open landscape of the Mühlviertel, Upper Austria. Instead of creating isolated playgrounds, typical landscape features like rolling hills, meadows, boulders, wood and trees are combined to form a naturalistic landscape in which playground equipment, hammocks or ping pong tables are integrated. In synergy with the facilities provided indoors, the inspiring and activating environment for children and young adults becomes an integral part of the rehabilitation process.
Établissement médico-social, Siviriez
Type:
Project

Year:
2018 -

Location:
Siviriez, Switzerland

Client:
Réseau Santé Glâne

Architecture:
Atelier Prati Zwartbol, Zurich
The project proposes two types of open spaces: an intimate patio on the ground floor and outdoor terraces opening towards the village and its surrounding landscape.

An existing orchard will be extended to surround the medical centre with its vast meadows. Meandering paths will invite inhabitants and visitors for a walk and enable the villagers to have a chat, while creating a shortcut through the site.
Justizvollzugsanstalt Esch
Type:
Open Competiton, Runner Up

Year:
2018

Location:
Rottweil, Germany

Architecture:
Pasztori & Simons, Berlin

The new penitentiary will be located on a plateau, overlooking the adjacent valley of the Neckar river.
Flower meadows and dense tree plantations will create a diffused boundary between the woodlands and the facility and embed the structure in the surrounding landscape.