Type:
Project (Open Competition, Prize Winner)

Year:
2018 - 2019

Location:
Lausanne Switzerland

Soil is more than a surface to walk on - it is matter crucial to supporting life on planet earth! Besides being essential to life, it is a wondrous world on its own and worth being (re)discovered!

Lausanne Jardin 2019, is a fantastic opportunity to explore and visualize the manifold processes and relationships in soil for which Soutènement de Saint-Paul is the perfect site: We propose to create a living image on the wall that transforms over the period of the exhibition. Our canvas will be made out of linen and enriched by a print made out of natural dye. The printed leaves, fruits, and organic objects will be the starting point for the processes, set in motion by natural rain.
© Céline Billaud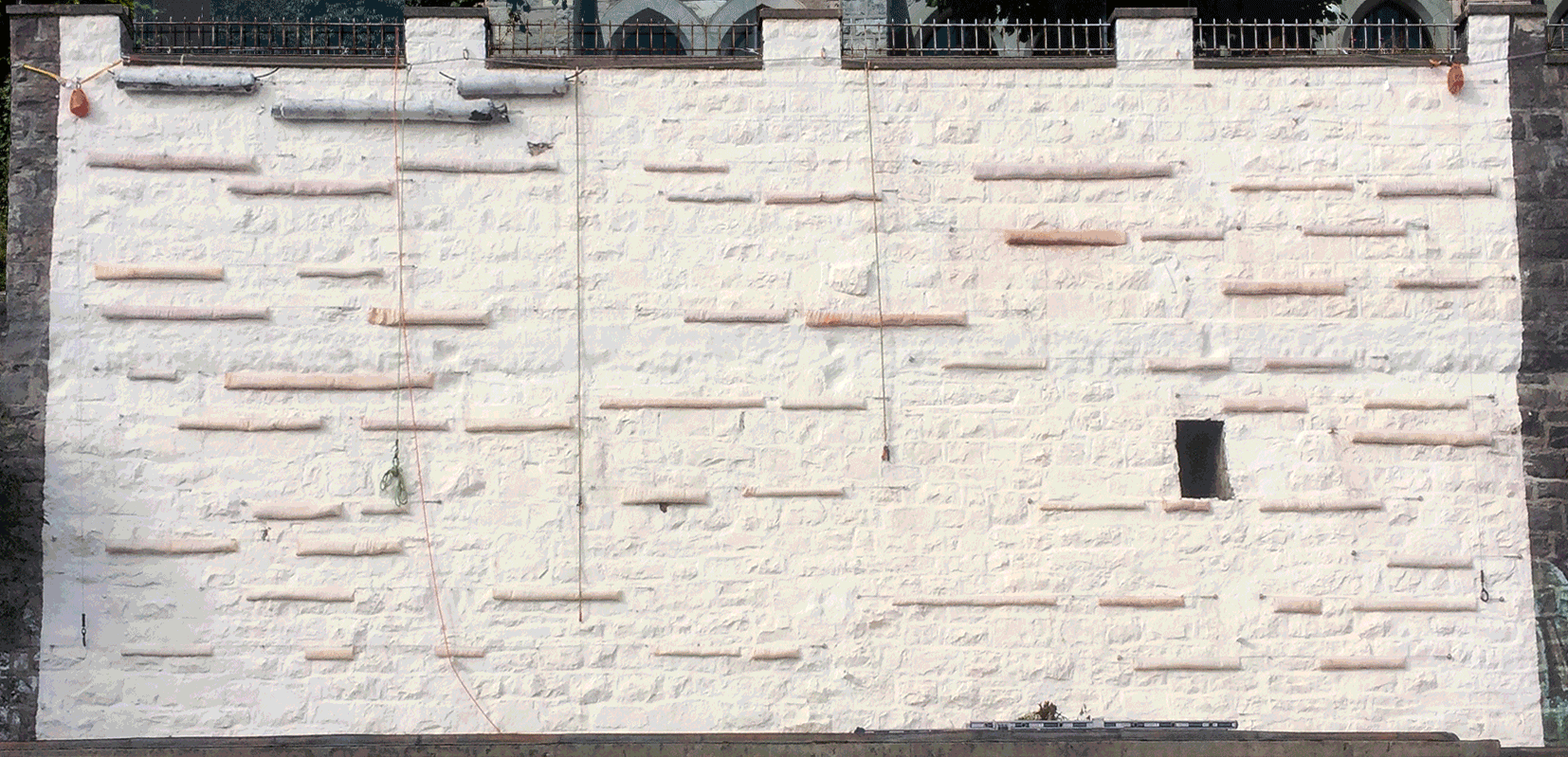 © Céline Billaud
Type:
Green Art Open Competition, Runner Up

Year:
2017

Location:
Tulln, Austria

Perceptions are individual and subjective. The proposal enables and enhances this experience by creating a space that brings the visitor at the center of the plants, microclimate and sky above. After the exhibition, the object can be deconstructed and transferred to various locations.