Type:
Open Competition, 1st Prize

Year:
2019

Location:
Linz, Austria

Architecture:
Nussmüller Architekten
The crystalline volumes of the buildings create various types of open spaces, allocated in different vertical strata. A plaza creates an open and welcoming entrée to the central station of Linz. Among the green spaces on the ground floor will be a public park, a promenade, smaller squares and alleys.

On Sphere 1, approximately 12 meters above ground, roof gardens will provide semi-public spaces for restaurants, a cinema, a bus terminal and housing developments. Like the vegetation changes with altitude on a mountain, it changes here from the ground floor upwards - the house becomes a mountain.
Urbanism
Masterplan Berliner Allee, Augsburg
Type:
Masterplan

Year:
2018-2019

Location:
Augsburg, Germany

Client:
JLL Munich

Partner:
Keller Damm Kollegen, Munich
The former industrial site was an inaccessible plot which formed a massive barrier between the city and the river Lech. Thus, the first and key intervention for the redevelopment are the green fingers; they open the borders and extend existing streets via new parks and plazas towards the river. In addition to the landscape, refurbished buildings and old rail tracks form the second element, that together, create the basis for the re-occupation of the site with commercial and industrial businesses.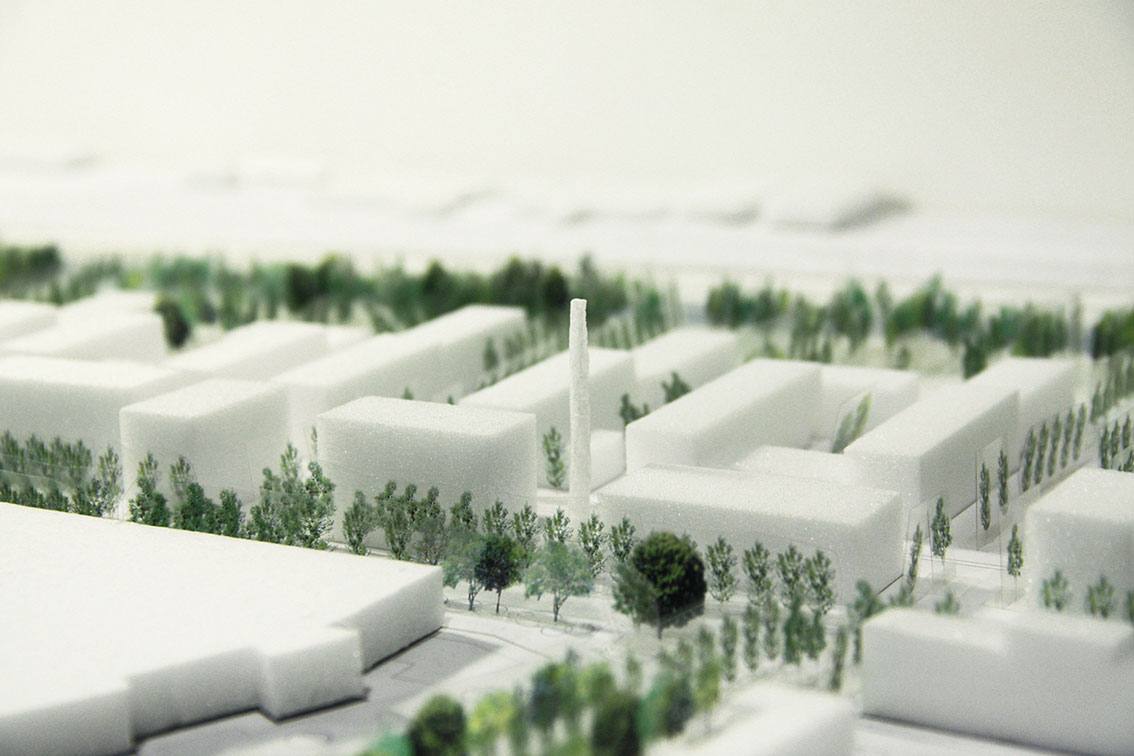 Urbanism
Center of Excellence, WKO
Type:
Open Competition, 2nd Prize

Year:
2018

Location:
Graz, Austria

Architecture:
Dietger Wissounig Architekten ZT

The transformation of the traffic-dominated WKO site into an open and accessible campus is based on the existing qualities of the site and its vicinity. A main boulevard with gardens forms the new backbone and emphasizes a new quality of the open space. Here people can meet, relax, and connect with others. The volumes of the new building will be transparent and permeable and represent the institution along the Grabenstraße to a wider public.
Type:
Strategic Masterplan, Urban Design

Year:
2014

Location:
Parauapebas, Brazil

Team:
Andreas Boden & Fernanda Tellez Velasco

The city of Parauapebas has the highest growth rate in Brazil. Every year, about 30,000 people move to the city from the countryside, attracted by the economic boom developed around the iron ore mine.
This enormous growth results in the implementation of large scale social housing programs with two main concerns: to build fast and for many people. The MAS program conceptualized a strategic masterplan for the city in close collaboration with the Vale Foundation and the municipality of Parauapebas. Based on the strategic aspects of the masterplan, alternative housing typologies and exemplar plans for neighbourhoods were developed.